RC PRECISION INSTALLATIONS
YOUR SOURCE FOR NEW & USED OFFICE FURNITURE & INSTALLATIONS
As a leading supplier of quality, pre-owned office furniture in the Denver metropolitan area, our goal is to provide customers with the best alternative to purchasing "new" office products. We offer brand name office furnishings at a fraction of the cost of purchasing new. Our office product inventory consists of not only new, but liquidated, overstocked or refurbished office furniture. We also have a large selection of new and used cubicles, modular workstations, panel walls, cubicle parts and other configurable office solutions.
Whether your business is searching for cubicles, modular workstations, case goods, desks, seating, files & storage solutions, conference room / computer furniture, ergonomic office chairs or other office products to furnish your office space, we are confident RCPI can provide the products & style you are looking for!
We urge you to shop the competition, then call or stop by today!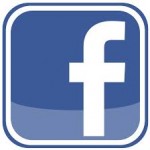 For immediate sales assistance, email us at sales@rcinstallation.com